Tele-Med
What is Tele-Med?
With Tele-Med, you can access your regular provider from home, office or on the go. Our Board certified PA and Nurse Practitioner can visit with you by secure video to help treat any non-emergency medical conditions. Our providers can diagnose your symptoms, prescribe medication and send prescriptions to your pharmacy of choice all for $55.
How much does it cost to use Tele-Med?
Greenville Health Care Tele-Med is currently not accepting insurance and all visits are $55.  Tele-Med accepts most major credit, debit and HSA cards as a means of payment.  At the end of your visit, your provider will bill you $55 for your visit.  In some extenuating circumstances, your provider may determine that the visit is a no charge and or encourage you to visit your local medical provider.
What Do We Treat?
Skin Issues
Pink Eye
Allergies

             

Erectile Dysfunction
Constipation
Respiratory Problems
Cough
Sore Throats
Diarrhea
UTI (Adult Females Only)
Ear Problems
Recurrent Vaginitis
Fever
Laceration Check
Flu
ADD
Headache
Chronic Depression Follow-Up
Insect Bites
Counseling for Smoking, Eating Disorders, Depression
Nausea/Vomiting
Stress Follow-Up
How do I get started? 
To log into Tele-Med, just click the red log-in button and click Schedule Now.  Someone from our office will get back in touch with you shortly to schedule your visit.  Don't forget you must be an existing patient to have access to our Tele-Med visits.
What system requirements do I need?
Highspeed internet connection
A webcam with at least 1.3 megapixels
Microphone (most webcams already have microphone built in)
You will be asked to download the Kareo Telemedicine App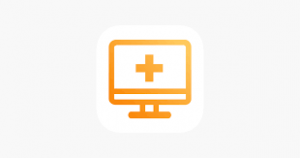 For Mobile Devices: