7 Simple Habits for Healthy Holidays from Family Practice Greenville NC
It's easy to get wrapped up in the craze of the holiday season. Between the long list of gifts and stops you'll have to make throughout the month, daylight savings cutting down on daylight, and preparing for the family to come around for the holidays, it's not difficult to see how healthy habits can get pushed to the back burner. The leading family practice Greenville NC office is here to help you develop healthy habits over the busy holiday months.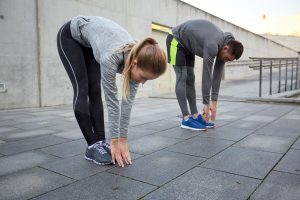 Keep Up with Daily Vitamins and Medications
During the winter months, it is especially important to keep up on your daily vitamins. Flu and cold season can inhibit your immune system, so it's important to keep your immune system boosted and healthy during this time of year. People also tend to spend less time outdoors with the winter chill, which lowers vitamin D levels. Vitamin D is integral to your health! Family practice Greenville NC professionals recommend setting out your pills each night beside something that you use every day, like your coffee machine. Keeping your pills in an organizer is another great way to separate daytime pills from nighttime pills, and can motivate you to make it through the full week!
Daily Stretching
Stretching is especially important during the winter months, as the chill doesn't do any favors in loosening up first thing in the morning! Stretching will also protect you from potential injury while exercising. Urgent care Greenville NC physicians recommend using dynamic stretches that increase blood flow while stretching out your muscles. Some examples of dynamic stretches include:
Knee to chest
Lunge with a twist
Heel-to-rear jog
Side lunge
Straight-leg lateral swing
Get Enough Sleep
Did you know that over one-third of American adults are not getting the recommended seven hours of sleep each night? Sleep is one of our body's strongest healing mechanisms. While we sleep, we recover from the fatigue of the day, and our body works to restore and regenerate while we get valuable shut-eye. Studies from the CDC show that sleeping less than the recommended 7 hours per day is associated with an increased risk of developing high blood pressure, obesity, diabetes, heart disease, stroke, and anxiety levels. The family practice Greenville NC professionals recommend turning off any distractions at your bedtime, whether that be a television, computer, or even charging your phone in another room to help you get some extra sleep. Setting this habit will benefit you in the long run, and you'll wake up feeling much more rested and ready to take on the day!
Meal Prep At the Start of the Week
We all slip up with our diets every once in a while, especially during the holiday season. One way to combat the urge to stop at a fast-food restaurant on your way home from Christmas shopping is by having your meals prepared and ready to eat when you get home. Family practice Greenville NC physicians recommend making a meal in bulk on Sunday evenings, portioning each meal out into containers that can be heated in the microwave! Having options at home that are ready to go is a great way to cut down on eating unhealthy foods and saving money.
Daily Exercise
Exercise is one of the best ways to manage any pains that you are having. Depending on the severity of your pains, light, low-impact exercise may benefit your healing process. At Greenville Health Care, our urgent care Greenville NC physicians will conduct an evaluation of your symptoms. From there, we will develop a treatment plan to help alleviate and treat your symptoms. Physical therapy is a great method to boost recovery. The physical movement increases circulation to the muscle, which expedites the healing process. Consult our family practice Greenville NC office to determine if physical therapy is a good option for your pain management.
Focus on Posture
Focusing on your posture is such an easy way to prevent future backaches and pains! Consciously practicing proper posture can improve spine alignment, reduce the likelihood of injury, and prevent excess strain on joints and muscles. Need a guideline to help practice good posture? Here are some tips from the physicians at your local family practice Greenville NC office!
Utilize the wall test to test your posture. Make sure that your head, shoulder blades, and buttocks are touching the wall.
Place a flat hand behind the small of your back. There should be just a small amount of space in your lower back.
If you notice a large amount of space, attempt to draw your belly button to your spine.
If there's not a lot of space in your lower back, arch your back to the point where you can slide your hand behind your lower back.
Poor posture can lead to a number of ailments and problems, including:
Headaches: stiffness in the upper back and neck can attribute to muscle strain around the jaw, neck, upper back, and head. Strain can commonly place pressure on nerves, which can result in headaches.
Shoulder pain: Pain in the rotator cuff is a common result of poor posture. Muscle tightness or weakness associated with poor posture can cause the tendons in your rotator cuff to become irritated. When left untreated, this irritation can lead to a tear in the tissue, among other serious injuries that can lead to significant pain.
Breathing problems: Poor posture can lead to the restriction of your diaphragm. This can lead to breathing problems, which can affect your overall energy levels and leave you feeling more fatigued.
Drink Enough Water
Making sure that you get the daily recommended amount of water is key to your health! Our bodies are made up of about 70 percent water, so it's not difficult to understand why water is so important to our livelihood! Our urgent care Greenville NC team recommends purchasing a water bottle that tracks your water intake. If you need extra motivation, challenge a friend over the holidays to drink water with you!
Greenville Health Care | Urgent Care Greenville NC
At Greenville Health Care, we want to help keep you healthy and safe this holiday season both inside and outside of our office! For more information regarding our services, visit our website or contact us today.