Family Practice Greenville NC Celebrates National Nurse Assistants Week
It's National Nurse Assistants Week! Greenville Health Care, the top family practice Greenville NC, is celebrating. We couldn't do what we do without the help of the excellent nurse assistant staff. The work they do across the nation is vital and important to the healthcare industry. To celebrate, we're going to go over a few things that nurse assistants do to help us every day.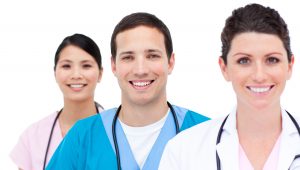 Helping Patients with Their Day-To-Day Care
Nurse assistants help patients with their daily care. These duties include:
Helping patients bathe
Assist in dressing for the day
Take vital signs
Serve meals and keep rooms clean
Repositioning wheelchair- and bed-bound patients
Assisting patients in different activities throughout the day as well as to doctor's appointments
These tasks are important to the patient's quality of life. Without the help of a nurse assistant, imagine the disorder that hospitals and other care facilities would face!
Work With A Wide Variety of Different Patients
A nurse assistant works under a practical nurse, meaning that they travel all around the hospital to help with different patients. Nurse assistants work with patients of all different ages, sizes, and abilities. They spend the most intimate time with a patient, meeting the needs of the patients and caring for them. Without the help of nurse assistants, health care workers across the nation would struggle to meet the large concentration of needs from different patients all throughout family practice Greenville NC.
Greenville Health Care | Greenville, NC
At Greenville Health Care, we want to give a special shoutout to all of the nurse assistants of Pitt county. We are so grateful for all that you do everyday to make our work possible! To visit the best nurse assistants in Pitt county, trust Greenville Health Care for your family practice Greenville NC.