Get Your Beauty Sleep: Best Sleep Practices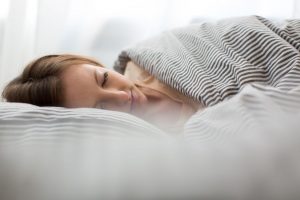 It's Daylight Saving Time, and you know what that means: We turn our clocks forward and lose an hour of sleep. The good news is that we only lose an hour of sleep for one night, and then we can all get back to getting our recommended 7 to 9 hours of sleep every night. For many of you reading this, you are shocked by this seemingly high recommended amount of sleep. However, this recommendation comes straight from the National Sleep Foundation and should be followed to experience the extensive benefits of a full night's sleep. 
Among the doctor offices in Greenville NC, Greenville Health Care stands out in its performance of timely and compassionate patient care. We want the best for our patients which starts with implementing healthy sleep practices. To make sure you're not constantly waking up on the wrong side of the bed, keep reading to learn some of our team's sleep tips. 
How Much Sleep?
Although rock stars may advise you to "sleep when you're dead," we believe you should get the optimal amount of sleep to ensure you reap the benefits in your daily life. To assess how much sleep you actually need, you need to think about your overall health, your activity level, and what your current sleep patterns look like. Here are some specific questions to ask yourself:
Do you need caffeine to fuel your day?

Now, we're not trying to call anyone out (we love our Starbucks coffee as much as the next person). However, if you constantly feel like you need caffeine to keep you going throughout the day, what you really need is more sleep. It's no secret that drinking excessive amounts of caffeine isn't healthy, so we recommend substituting the caffeine fix for a full night's rest. 

Are you an active person?

It makes sense that if you exercise more during the day, you will most likely sleep better at night. With that being said, being inactive has been linked to getting poorer sleep quality. The

doctor offices in Greenville NC

are advocates of staying active, and Greenville Health Care especially promotes daily exercise. 

Do you feel productive throughout the day?

If you find yourself constantly lagging, then you probably aren't getting a healthy amount of sleep. Getting ample sleep powers your mind for the day ahead and puts you on a path to have a productive day.  

If you could, would you sleep more?

If we had to guess, we would assume the majority of people would answer this question with a resounding, "Yes!" A key indicator in determining if you are getting enough sleep, especially during the work week, is to analyze how much you are

wanting

to sleep on the weekends. If the weekend hits and you find yourself sleeping in until noons and taking frequent naps, odds are that you aren't getting an adequate amount of sleep during the weekdays. 
Greenville Health Care | Medical Clinic Greenville NC 
While you may be thinking that getting more sleep simply doesn't fit in your schedule, the bottom line is that we're all busy. However, when you make your sleep schedule a priority, then you will certainly notice an increase in your daily energy levels. Think about how parents insist their children get a good night's sleep to ensure they aren't cranky or tired the next day. This same concept applies to children and adults alike in that you are the best version of yourself when you are well-rested. 
Being one of the doctor offices in Greenville NC, means our team at Greenville Health Care is dedicated to serving its community with quality health care. Our medical clinic accepts walk-in patients with no appointment necessary. To get your sleep schedule on the right track and inquire about any other medical services we provide, contact Greenville Health Care today.